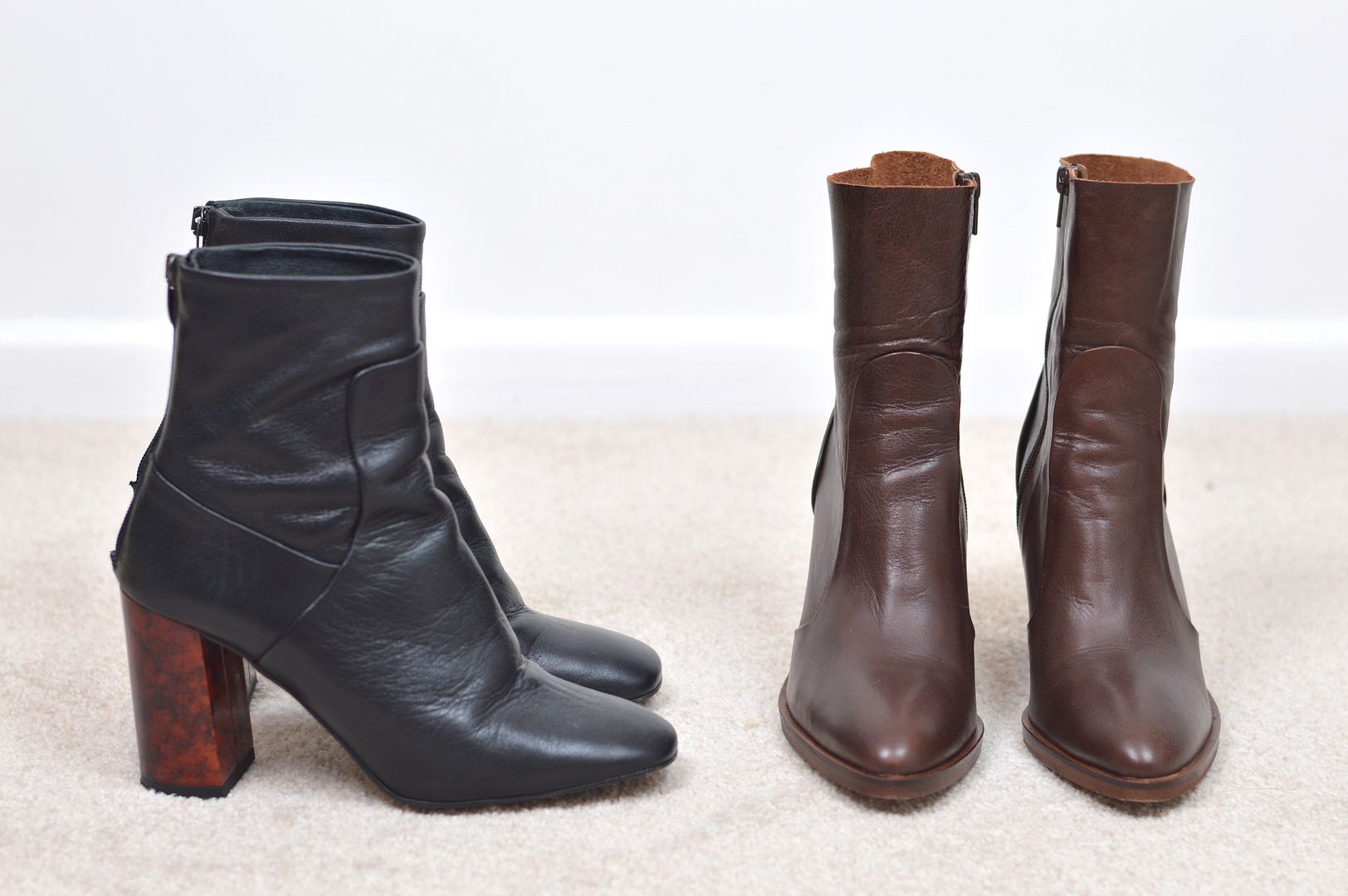 My new favourite boots...
As soon as I saw these little beauties I knew I had to have them, boots that are really wide around my ankles have always been something thats really annoyed me as they don't always look nice with a crop trouser or skirt, but I find these perfect as there fitted and are much more flattering to wear.
When I saw the tortoiseshell heeled boots floating around the world of insta I fell in love, but unfortunately the Topshop I worked in didn't stock them (they currently do now - Hanley) & online had sold out! As luck would have it we had a return and they had been sized wrong, they were actually a 5, my size!! hallelujah!!
I bought the brown pair basically because I loved the black so much, I wanted two different styles and different colours as I really need to stop buying every colour of the same shoe, I just need to wear them in now so I can wear them for work.
What do you think of sock boots?
Danielle Kimberley
Shop the post: